Rakuten TV: Series, movies and Rakuten Sports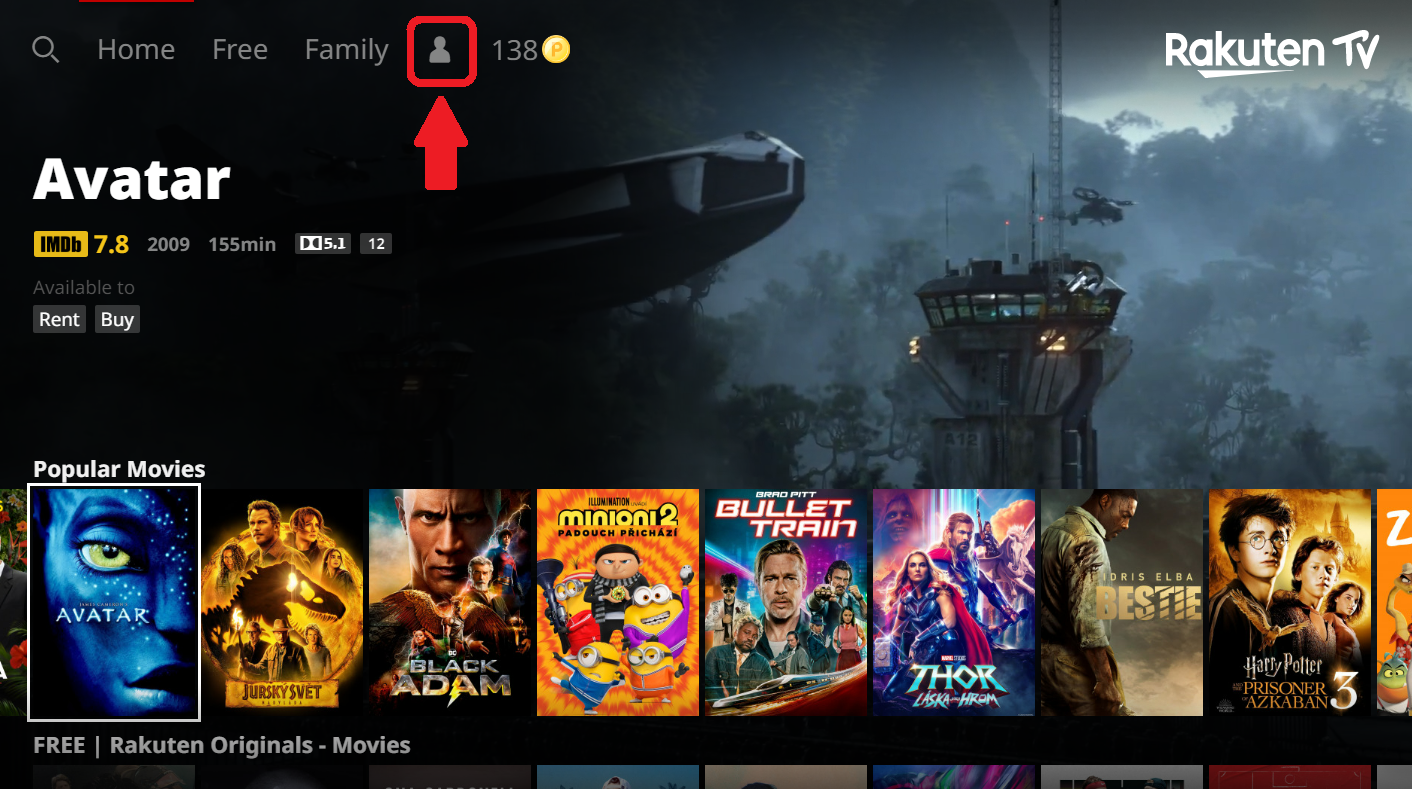 Rakuten TV is a streaming platform to enjoy audiovisual content: series, movies or TV shows. Do you want to know everything about its price or subscription?
Rakuten Wuaki TV
Rakuten TV is a streaming platform where we can find content of all kinds: sports, series, movies or television shows.
In 2010, it was launched in Spain as 

Wuaki TV

In 2012, Japan bought Wuaki TV and turned it into Rakuten TV
Many users still know Rakuten TV as Wuaki TV, which is why it is important to clarify that it is not the same, although it is the same platform. These are other services that Rakuten offers us :
Rakuten Sports

 – All sports content on the same Rakuten TV platform.

Rakuten Kobo

Viki Rakuten
Rakuten TV price
The price of Rakuten TV depends on the use you want to give to the platform. You can subscribe to Rakuten TV for only €6.99//month and inside you will find thousands of free movies.
Rakuten TV price
If you don't want to subscribe, you can rent individual movies (between €0.99 and €4.99)

If you subscribe, you will have all movies for free for only €6.99.

Even if you are subscribed, there are exclusive premieres that you will not have access to and you will have to pay for them.

You can 

watch free movies

 with ads, you just have to register.

Download your content

 for offline viewing.
Free Rakuten TV subscription
As we have told you before, the Rakuten TV subscription costs €6.99 per month. Although you will have the first subscription free . No fixed term.
We explain how to subscribe to Rakuten TV .
Enter the 

Rakuten TV website

Click 

Start your free month

If you already have an account, click 

Sign in

 , otherwise click 

Create account

 .

Write your email, password and accept the conditions.

Enter your bank details and confirm your subscription.
Once you subscribe to Rakuten TV, you will be able to access all the content available on the platform with your email and password. What content does Rakuten TV include?
| | |
| --- | --- |
| Contents included in the Rakuten TV subscription | Contents not included in the Rakuten Spain subscription |
| Catalog of series, movies, children's and sports content. | You will have to pay separately for movies that are outside of the Rakuten TV Subscription. They are usually premiere movies. |
Also Read: Filmin: catalog, best series and price
Rakuten TV coupon
Rakuten TV gives us the option to redeem two types of coupons to access the content (movies) or the subscription for free. We explain how you can redeem the following coupons:
Rakuten TV Coupon Subscription
Create your account with Rakuten

Enter the 

Rakuten TV Subscription website

Click 

Redeem Coupon

Enter your coupon code

Later they will ask you for your bank details

Accept the conditions of Rakuten TV Subscription

Click 

Hire
Rakuten TV Movie Coupon
Log in to your account

Find the movie you want to rent

Click 

Redeem Coupon

Enter the coupon code

You have 

48 hours of your film available in the Video Library
Rakuten Sports
Rakuten Sports is a free global video streaming service and fan community that powers live sports from top leagues and teams around the world. Its services are available in up to 140 countries .
This service is separate from Rakuten TV, that is, you will have to access it from another place and create your account if you are interested in what the platform offers.
With exclusive live coverage, behind-the-scenes interviews and special on-demand content, Rakuten Sports reaches fans across multiple devices and screens.
J League best moments

Iniesta TV

Discover Japan
Rakuten Movies
Within the Rakuten TV website and app, you will find a catalog full of movies and series that you can enjoy for free with your subscription or rent Rakuten movies for a price between €0.99 and € 4.99 .
In Rakuten Spain , you will find films from Spanish cinema, animation, action, nominated for the Oscars… The truth is that the strong point of Rakuten TV is the movies, unlike HBO or Netflix where the most important content is the series .
If you subscribe to Rakuten TV, you will have access to the entire catalog

You can access 

free Rakuten movies

Enter the 

movie box office

 , register and rent your movies.
Also Read: Netflix : prices, subscription and latest news
Hire Rakuten TV with Agile TV
Hiring the cheapest Rakuten TV services will be possible if you have a Yoigo rate that includes Agile TV. The account you will use to access Rakuten is the same as the one you use for Agile TV.
The Rakuten TV Subscription service now comes integrated into Agile TV.
If you want to activate the Rakuten TV service with Yoigo, we recommend that you contact Yoigo customer service or call 622
Customer registration from 07/01/19

 : Agile TV + Rakuten TV for €6/month

Customer registration before 07/01/19

 : Call Yoigo to activate the service for 

€1 more per month

 .
Unsubscribe from Rakuten TV
One of the most positive points of Rakuten TV is that it has no permanence; so you can unsubscribe whenever you want.
We explain how to unsubscribe from Rakuten TV .
Go to 

https://rakuten.tv/

Sign in with your Rakuten username

Click the 

Settings

 menu (a user avatar)

Select 

SUBSCRIPTION

Go to 

"Thinking about unsubscribing? Click here"

Select 

"Yes, unsubscribe"
Once you have unsubscribed from Rakuten TV , the service will still be available for the next 30 days from the last fee you paid.
Also Read: Amazon Prime Video: price, catalog and best free series!
If you not only want to unsubscribe from Rakuten TV, but also want to delete your Rakuten TV account
Go to 

https://rakuten.tv/

Within 

Settings

 , click on 

PROFILE

In the last section, you will see 

If you want to delete your account, you can do so here

 .