Best Photo Editing Apps for Instagram 2023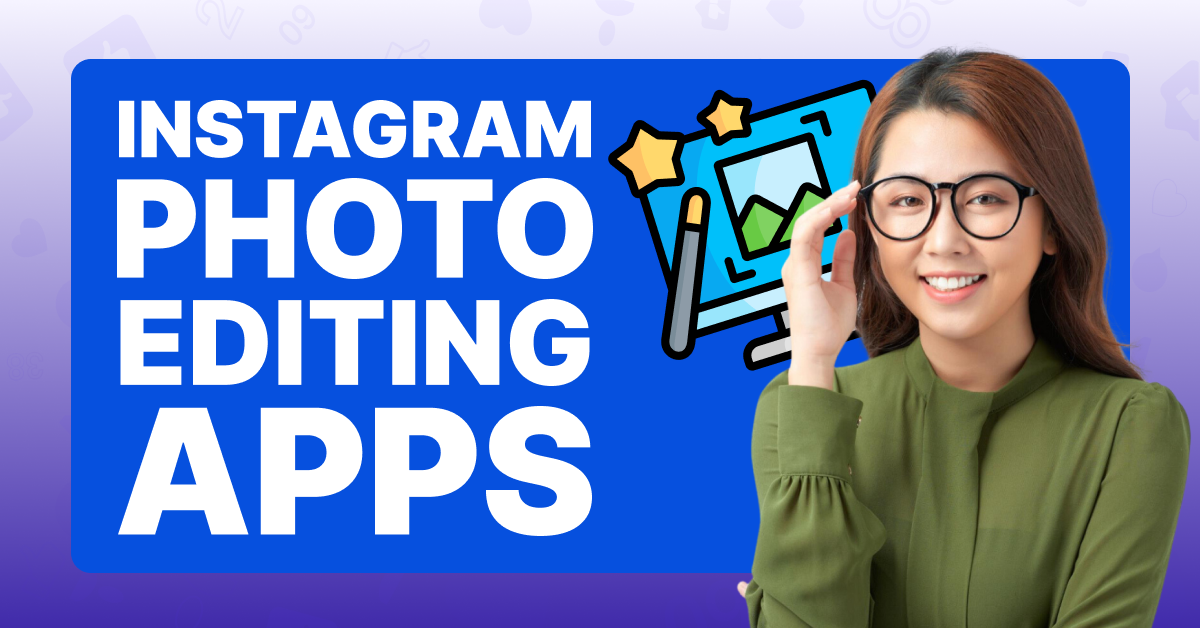 In a world where every detail counts, having the right tools to edit your photos before uploading them to Instagram can make a big difference. Below, we present the most outstanding applications of 2023 to edit your photos on both iPhone and Android. 
Apps to edit photos on iPhone and Android in 2023
In 2023, the options for editing photos from your smartphone are almost endless. Whether you're looking for professional tools or creative filters, there's an app for every type of content creator on Instagram. Don't hesitate to try these applications and take your photos to another level. 
Ready to edit like a pro? 
These are the photo editing apps that we recommend: 
Adobe Photoshop Express 
One of the most reliable and popular applications remains Adobe Photoshop Express. With a wide range of editing tools, this app allows you to retouch your photos like a professional on both iPhone and Android. 
VSCO 
VSCO not only offers high-quality editing tools, but also has a community of photographers where you can share your creations and get inspiration. Available for iPhone and Android. 
snapseed 
Developed by Google, Snapseed offers a wide variety of tools and filters to edit your photos. One of its advantages is that it is completely free and available for both iPhone and Android. 
afterlight 
Afterlight is known for its unique filters and creative editing tools. In addition, it allows editing of RAW images, which is a great advantage for professional photographers. Available for iPhone and Android. 
Prism 
If you are looking to give an artistic touch to your photos, Prisma is the perfect application. Turn your photos into works of art using the styles of famous artists: Van Gogh, Picasso, Levitan, and many others. Available for iPhone and Android. 
Lightroom 
Adobe Lightroom remains one of the best photo editing apps in 2023, offering professional tools to retouch and enhance your images. Available for iPhone and Android. 
canva 
In addition to allowing you to edit photos, Canva offers you the possibility of creating spectacular designs and montages with your images, making it a very versatile tool. Available for iPhone and Android. 
Also Read: Instagram launches a new sticker that will allow you to create public threads in stories
Tips to get the most out of these applications 
Now that you know the best applications to edit your photos in 2023, it is time to share some tips to get the most out of them and thus achieve images that capture everyone's attention on Instagram. 
Explore all tools 
Each app offers a variety of tools and filters. Take time to explore each of them to familiarize yourself with the options available. Don't limit yourself to always using the same filters; dare to experiment! 
Use presets 
Many of these apps offer presets that can make the editing process much easier for you. Take advantage of these settings to get professional results quickly and easily. 
Edit in layers 
Some apps allow layered editing, giving you finer control over the different elements of your photo. Learn how to use this function to create more dynamic images with greater depth. 
Take advantage of cropping and alignment tools 
Cropping and alignment are basic but powerful tools. Use them to improve the composition of your photos, eliminating distracting elements and focusing attention on important points. 
Save your edits in high resolution 
To maintain the quality of your images, be sure to save them in high resolution. This is especially important if you plan to print your photos or use them in media other than Instagram. 
Take online courses 
If you really want to take your editing skills to the next level, consider enrolling in online courses. Platforms like Coursera, Udemy, and Skillshare offer courses for both beginners and more experienced photographers. 
Agency for your social media strategy 
While having high-quality photos is a fundamental pillar to stand out on Instagram, it is important to remember that the most impressive images are useless without a solid and well-planned social media strategy behind them. 
In this sense, in addition to taking advantage of the editing tools that we have presented to you, it is crucial that each publication is aligned with a clear objective and is part of a coherent narrative that allows you to build a solid and committed community around your brand or profile. 
For this, you are not alone. You can count on Digital Marketing Agency to design and execute social media strategies that not only enhance the visibility of your content, but also foster an authentic and lasting connection with your audience. With Digital Marketing Agency, each carefully edited photo will not be just another image in your feed, but a key piece in a larger strategy that will lead you to success on Instagram. 
Remember, a good social media strategy is one that achieves a perfect harmony between quality content and fluid and constant communication with your followers. 
It's time to let your creativity fly and show the world your unique vision through photography!