The best extensions for Google Chrome of 2020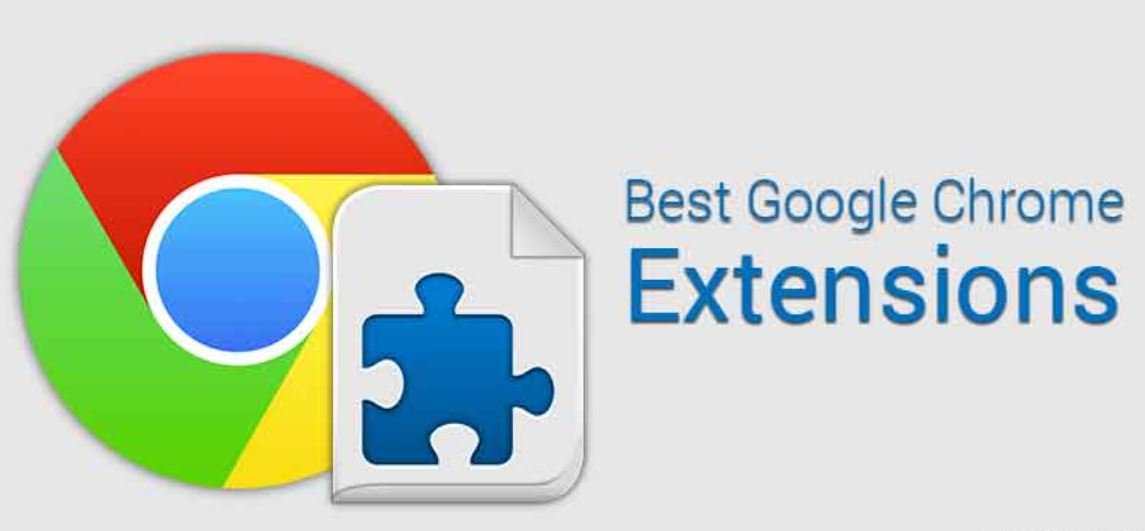 The Internet exceeded '4,000' million users worldwide according to the annual report Global Digital carried out by companies as important as Hootsuite, GSMA, and Statista. The document showed that Google Chrome had more than 800 million active users per day and that, also, they stored two billion files. In 2019, Google Chrome continued to grow and reached a market share of almost 70%. With the data on the table, there is no doubt that Google Chrome is one of the most used browsers in the world. Google Chrome is as well known as its extensions. Extensions are applications that help you perform specific tasks when browsing the Internet. You can add as many as you want and most of them are free. Would you like to know the best extensions for Google Chrome of 2020? In this post, we have grouped all the information that will surely be of interest to you. We started!
List of the best extensions for Google Chrome
There are many Google Chrome browser extensions made to offer you solutions to all kinds of situations, both work and leisure. Some of them help you improve your security, others to act more efficiently or be more productive from a single click. Below we have made a list of the extensions that we think are the best, explaining what they will be useful for and with a hyperlink so that you can download them.
We found this first extension very interesting since it allows you to know at the moment what is the speed of your Internet connection, without ads and without having to abandon your current navigation in Google Chrome. It shares the result with you quickly and intuitively, and the tool also tells you how fast a web page loads. It is an application that will be very useful to you, especially if you are still teleworking and want to know how the Internet network speed you have contracted is.
In this year 2020, video calls have become an essential part of our day to day both at work and at leisure due to the effects caused by Covid-19. Now that we are in 'the new normal' what better than to be able to start or schedule a meeting quickly and easily. The Zoom Scheduler app, as if that wasn't enough, has very good comments from users who use it, so we encourage you to download it, use it and give us your opinion.
 We are sure that more than once you have tried to make a screenshot from your PC, but you have not known how to do it. To facilitate this type of task, Awesome Screenshot has been created, an app that allows you to obtain images and video recordings of the screen easily and. It has very positive feedback from the community, and we would love to hear your opinion once you have tried it and see that it works perfectly. Another app similar to Awesome Screenshot and that has a very good review is the Nimbus Capture.
This app is perfect if your goal is to increase productivity while working. Start.me is one of the best extensions for your Google Chrome browser that exists today. What you are going to achieve with it is that every time you open a new tab, whatever you want is shown, for example, your calendar, notes, your RRSS, your email, specific websites, photographs, etc. The best thing about this app is that everything you open can be shared with other member users so that everyone can see the same thing. Easy, simple and designed to be used by everyone.
If you are a user who likes to take care of your privacy online, we have here an extension that will be perfect for you. Click & clean allows you to clear your cache, URL searches, cookies from the websites you visit, cache, download history and you can even free up space or search for malware on your computer. All this at the reach of a single button on the toolbar of your Google Chrome browser.
[Also Read: HOW TO CONNECT YOUR SMARTPHONE TO YOUR TV]
How to enable extensions in Google Chrome?
 Adding or enabling extensions in Google Chrome can be carried out in 6 simple steps that we are going to explain below.
1) Access the Google Chrome browser menu (the 3 points on the top right)
2) Go to the section 'More tools' and then to 'Extensions.'
3) In the new tab that opens, click on 'Extensions' (located at the top left).
4) Go to 'Open Chrome Web Store.'
5) Find the extension you want to install
6) Click on 'Add to Chrome.'
How to remove extensions in Google Chrome? 
To remove the extensions from your Google Chrome browser, it is as simple as following the instructions in the previous point (specifically, from the activate section), only in this case, instead of moving the slider, you must click on the 'remove' button '. This will cause a pop-up to appear at the top right of the browser to confirm the operation. Once again click on 'remove', and the extension will have disappeared from your device.
If an extension does not work for you, it may be due to an app development problem, that the extension is under maintenance or that it needs you to update it. If it fails, try to deactivate it and reactivate it and if it continues to give problems, it could be due to an incompatibility problem between extensions or with your PC.
[Also Read: 5G TECHNOLOGY AND CYBERSECURITY RISKS]