How to connect your computer to your TV
It is always useful to be able to share your computer screen to your television. Even if you have a Smart TV, sometimes it is necessary to share the content of the computer directly to the television screen. You may want to share some content with a large group of people, and the computer screen becomes very small. Or if you don't have a Smart TV and you want to enjoy a movie at night in a larger format to improve the atmosphere, this post can help you. However, there are a couple of different methods for sharing your computer screen to your television. Now, we are going to give you a solution so that everyone has the opportunity to take advantage of this feature.
Apple TV or Chromecast – Wireless
First, you must choose whether you want to transmit the image wirelessly or through a cable. To be able to transmit wirelessly, you need a product that allows you to do it—for example, a Chromecast or an Apple TV. In short, these are products that you connect to your television and that can have different functions. It also allows you to connect your computer to the television. Additionally, for a product like this, you need a network that both of you can connect to. For this to work, both the computer and the device you want to connect must be connected to the same network for them to find and communicate with each other.
A product like this is not necessarily expensive. Apple TV has many functions. Therefore its value is greater than a Chromecast, for example. Its value is approximately $ 179 to $ 239 . Obviously, an Apple TV is not a product you buy spontaneously before movie night. However, this is an excellent device for those who have an iPhone, iPad or MacBook, as it allows your products to connect efficiently. However, if you have an Android device, an Apple TV is not the best option for you. Instead, a Chromecast works with both Apple and Android products and can be an option for a family with different devices. There are also different variants of the product. Or, you can buy a Chromecast Ultra, which is actually a direct variant of Apple TV, as it has built-in apps that you can use directly on the TV. Its value is around $ 95. Alternatively, you can buy a standard, simpler version of Chromecast that allows you to send images from your computer, mobile or tablet directly to the internet. The value of this is less; it is approximately $ 49.
Your television must have an HDMI input. Nowadays, all televisions have this type of input. Therefore it is not something you should worry about unless you have an old television.
[Also Read: APPLE TV VS CHROMECAST]
When you need a cable – HDMI cable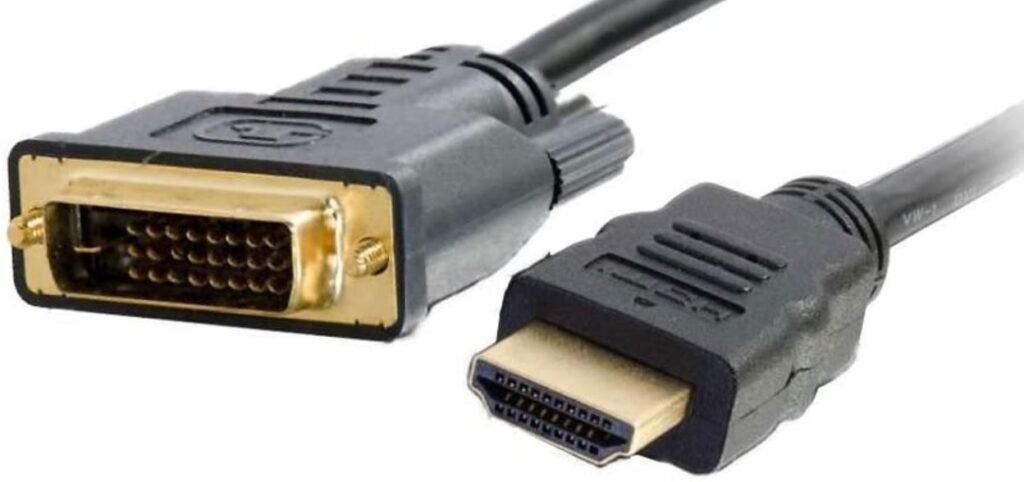 Of course, this wireless variant is preferred by many, but there are times when these solutions do not work due to various reasons. An example is when you are away, in a vacation home, and you do not have access to the network. Which means, the products mentioned above don't work. Therefore, you may require a cable for these occasions. Actually, this is not more complicated, the only thing will be that the computer must be fixed in one place and you will not be able to move it to use it.
The best way to share your computer screen with the television is with an HDMI cable. The said cable transmits both, both the audio and video digitally and directly on the same cable. You can find HDMI cables in all retailers, and it is available in different price ranges. It is important to mention that it is worth investing a little more in this since, in general, their durability is greater and that they usually have a guarantee for a certain number of years. As we mentioned earlier, most televisions today have an HDMI input. However, the same is not the case with computers. Apple has many workarounds, and it doesn't have all the plugs that other manufacturers have. Most of your computers do not have an HDMI input. That is why adapters must be purchased to use an HDMI cable. It's important to note that these adapters work for both audio and video so that you can use the cable at all times. If you're not sure about this, don't be afraid to ask the store staff – it can be hard to tell the difference at times.